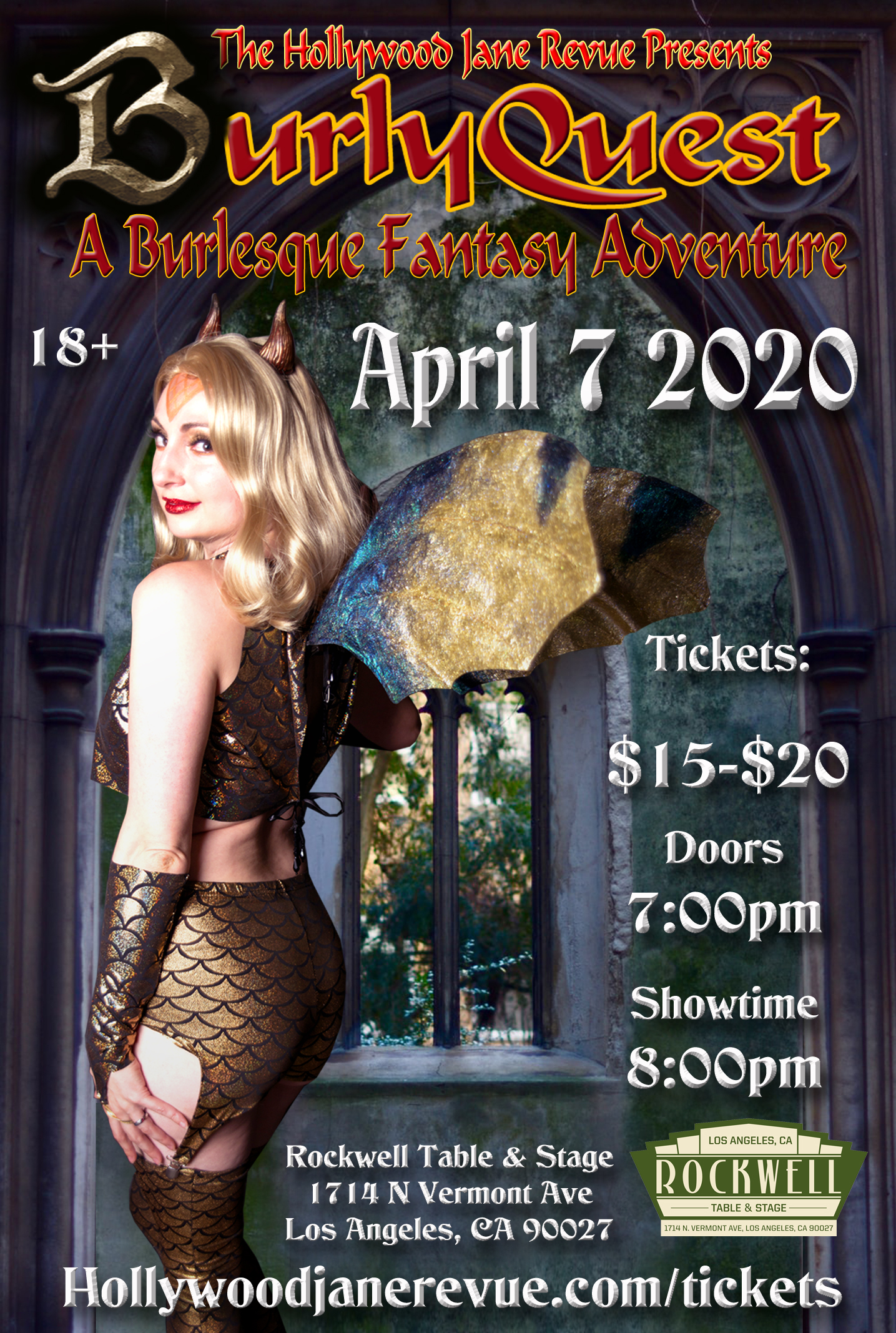 BurlyQuest



A Burlesque Fantasy Adventure



AKA: The Hollywood Jane Revue

Santa Ana, California - United States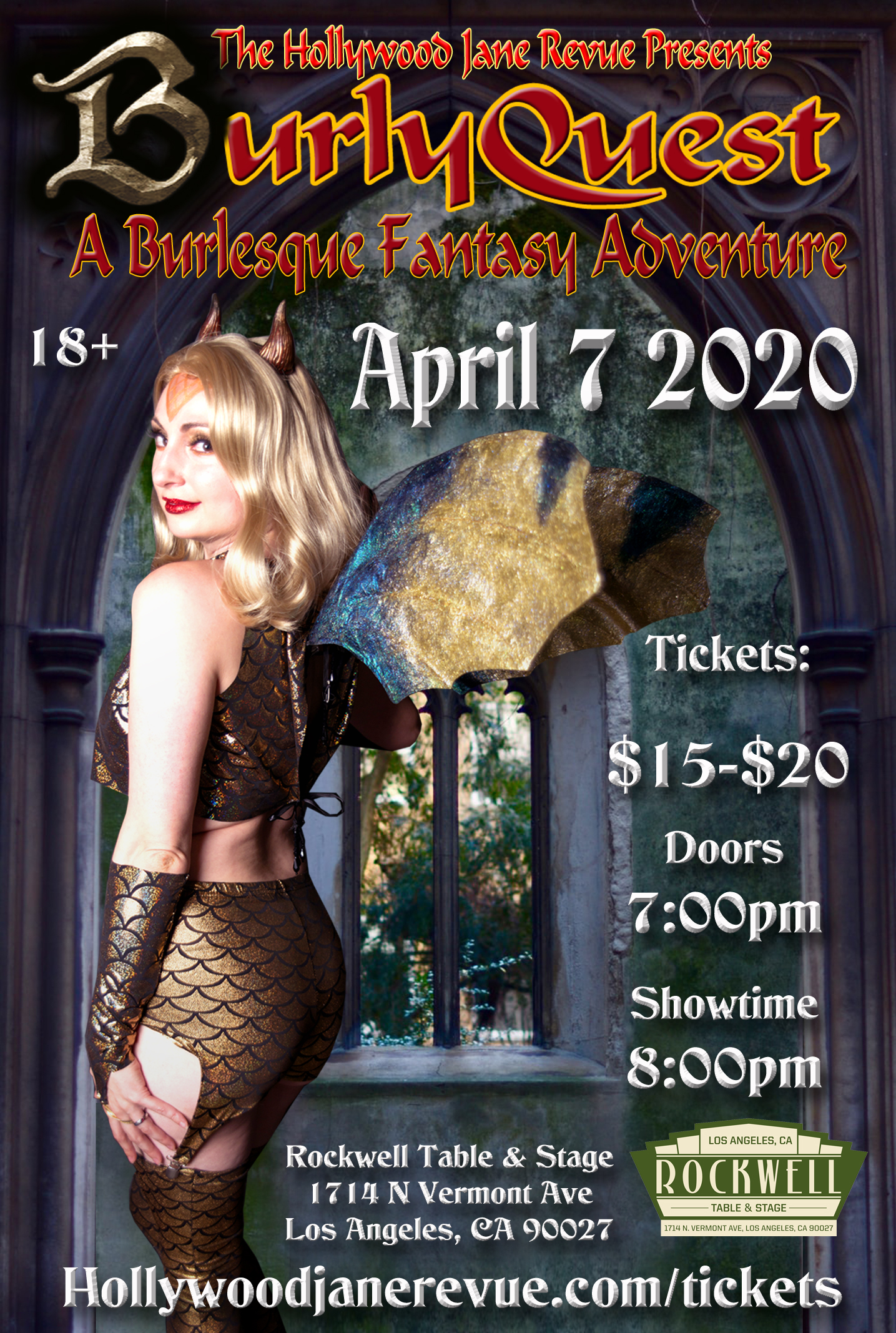 Join the Hollywood Jane Revue on an epic burlesque quest through the world of Fantasy! Watch our girls transform into dragons, mermaids, princesses, and even tricksy hobbitses. BurlyQuest is the one burlesque show to rule them all! Performances by: Blanche Bourgeois Georgia O'Queef Lemi Atom Brandy Snifter Gwen Ruby Ashleeta Beauchamp Lana Entendre Alice LeGrande Simone del Mar Special Guests: The Library Bards Hosted by Charles Eights Rockwell Table & Stage 1714 N Vermont Ave Los Angeles, California 90027 18+ Please note that parties cannot be changed or combined once you've chosen your seats and purchased your tickets. Guests are encouraged to arrive early and enjoy Rockwell: Table & Stage cuisine and cocktails. There is a two item minimum. For additional information, please call (323) 669-1550 ext. 20.

This article was added to Burlesquepedia on Mar 07, 2020 and was last modified on Dec 31, 1969.
This article was written by: Blanche Bourgeois.
If you are Blanche Bourgeois, to Edit the Article.
Direct Link to this Article: www.burlesquebitch.com/article.php?id=5473



switch to the main domain to use facebook features